Melbourne Digital MATV/QAM Systems Domestic, Commercial TV Antenna & Terrestrial TV Retransmission Specialist is a one stop MATV solution, offering a comprehensive advisory, design, development and maintenance service.
MATV System Design
MATV System Installation
MATV System Maintenance
MATV System Fault Finding and Repair
MATV System Upgrades
Analog & Digital Terrestrial TV Retransmission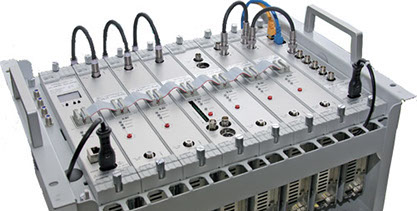 We design, and install MATV systems for hotels, motels, hospitals, nursing homes and
apartment complexes.

Why Digital?
In some locations the analogue TV signals may be less than perfect or suffer from interference resulting in poor picture quality. Digital (DTT) however is 100% perfect when received and distributed properly. In the not too distant future DTT will be the only service available.
Why not UPGRADE NOW and enjoy the benefits today.
What is MATV?
Melbourne Digital television antenna installations
MATV stands for Master Antenna Television. It is the means by which many apartment houses, hotels, schools and other multi-unit buildings distribute TV and FM signals to a number of receivers. In order to accomplish this without a loss of signal quality, these systems must be carefully planned and engineered through the effective use of MATV equipment and techniques.
An MATV system is basically a network of cables and specially designed components that process and amplify TV and FM signals and distribute them from one central location. If there were 100 TV sets in a building, it would be extremely expensive to Install and maintain l00 separate antennas. Not only would it be unsightly, but reception would suffer because that many antennas would interact with each other, causing interference problems.
About Us
Melbourne Digital MATV Systems, Is a locally owned and operated business servicing Melbourne Region and is a division of successful business Kamber Antennas.
It combines a total of over twenty years experience in the industry and about twenty thousand dollars worth of the state of the art PROMAX and UNAOHM spectrum analyzers and testing instruments.


Our mission is to offer practical and cost effective solutions for all your TV antenna reception needs. We do this by evaluating every situation whether it is a new installation or an existing system. We will then give a written quotation and guarantee the results. If accepted we would then proceed with the work and will only expect payment having achieved all that was agreed to.
We have been providing years of experience installing tv antennas throughout many residential and commercial properties.
Our professional and dedicated technicians strive for excellence in all aspects on installations and reception problems and our specialties is residential and commercial digital tv MATV/QAM reception problem solving.
We design, and install MATV/QAM systems across a wide range of industries, including:
Corporate and Government
Shopping Centres
Universities, TAFE's and Training Organisations
Public & Private Schools
Hospitals & Healthcare Facilities
Aged Care & Assisted Living
Hotels & Hospitality Venues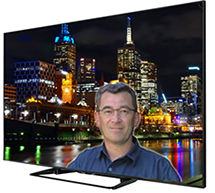 SERVICES
Terrestrial TV Retransmission
TDT/QAM/Foxtel Integration
Melbourne Digital MATV Systems,
is also a 'one stop Digital Television Retransmission solution'; offering a comprehensive advisory, design, development and maintenance service.
Digital Terrestrial TV Retransmission:
System Design
System Installation
System Maintenance
System Fault Finding and Repair
System Upgrades
We design, and install MATV systems for hotels, motels, hospitals, nursing homes and apartment complex towers.
What is Digital Terrestrial TV Retransmission?
Digital Terrestrial TV Retransmission is used for large number of remote and rural areas across Australia that are not able to receive digital television reception. We are currently involved in several retransmission projects. Please contact us for more information. We can consult your Local Council in dealing with this matter and provide complete technical solutions.
Melbourne Digital MATV specializes in the installation and maintenance of Transparent Digital Trans-modulator (QPSK-QAM) systems for commercial properties, like hotels motels, nursing homes and apartment complexes….
TDT's are the ideal solution QAM for distributing digital satellite television in Multi Dwelling Unit's. QAM technology allows a satellite dish to be shared by a great number of viewers and there is no need for costly rewiring of the buildings' network.
Professional approach, knowledge and extensive experience in dealing with various commercials installations can make a big difference when it comes to reliability and future proofing of your system.
Our design philosophy is to use the correct solutions and equipment. We have found great deal of installations poorly designed, resulting in higher initial and future maintenance cost.
At Melbourne Digital MATV Systems we are passionate about quality design and workmanship. Our aim is achieving full customer satisfaction and this is our promise to you.
OUR CUSTOMERS
UniLodge
Office of Public Prosecutions Victoria
Centrelink
Monash City Council
Williams & Co. Pty. Ltd.
Kliger Wood Real Estate Pty. Ltd.
L. R. Reed (City) Pty. Ltd.
Stanford Plaza
Clasic Residences
Allied Technologies Group
and many more....
OUR WORK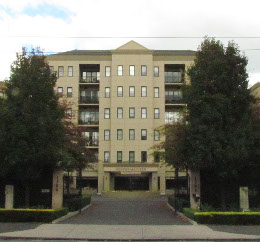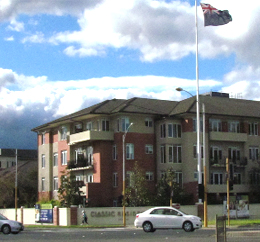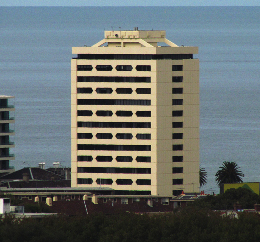 "Menzies Retirement Village"
"Classic Retirement Village"
Frequently Asked Questions
What is QAM?
Quadrature amplitude modulation (QAM) ( or or simply "Q-A-M") is both an analog and a digital modulation scheme. used to integrate PAY-TV and FTA Digital signal trough single system.
What is DTT?
DTT stands for digital terrestrial television. It started in Australian capitol cities in January 2000.
What is MDU?
Buildings such as apartments and units (known as Multi-Dwelling Units or MDUs), groups of townhouses, retirement villages and public and commercial facilities often use a shared antenna system, also known as a Master Antenna TV (MATV).
Is it better than analogue?
Yes it is only limited by the quality of your television.
Can I use my existing T.V and video?
Yes using a set top box to receive the digital signal any T.V. and video can be used.
Why upgrade to DTT?
Apart from the perfect picture and sound quality there are more channels and features available and in the future it will be
the only one system used.
Can digital and analogue run on the same system ?
Yes and is often preferred.
Which brands do you supply and recommend?
Some of the brands we recommend: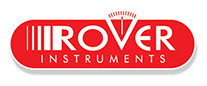 Mob: 0416 171 111


PO Box 7097
Beaumaris 3193
Victoria, Australia


Email: info@digitalmatv.com.au